Everything you would hope for and more!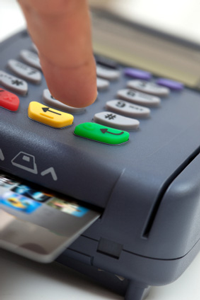 A modern backoffice and EPOS system should seamlessly and effortlessly integrate goods ordering with the main focus of your business – selling. Our Station Master software will help to ensure that you are selling at the correct price and that margins and shrinkage are within your control, putting you, the owner back in charge. No other system can offer such comprehensive control combined with such ease of use. Our users tell us that they couldn't run their businesses without us so why not trust us with yours?
The Station Master BackOffice system delivers everything you would hope for and more.
We link you to the wholesalers of Ireland – BWG Foods, Musgraves, ADM, Gala, Barrys, Henderson's and NISA – for product updates, prices changes, electronic ordering, invoicing and much more.
Features & Modules at a glance…
Sales
Cash Office
Debtors
Margin Control
Wholesaler Links
Purchases
Electronic Ordering
Automatic Purchase Invoice Entry
Stock Control
Bank
Comprehensive Reporting
Management Reporting to P&L
Report matching to 3rd Party accountancy products
Task Reminders
Live Sales View
POS Journal Viewer
WiFi Windows HandHeld
Web-based software updates
Support service second to none
Friendly on-site training by industry experts
Our much lauded SmartPos software integrates with Payzone and PostPoint for TopUps, BillPay, M50 tolls etc, a variety of cigarette dispensing machines, Integral is our partner for credit card chip and pin technology, and Azpiral for Loyalty cards. For your peace of mind we can also connect the EPOS to CCTV systems and Tillscan.
The software supports a very wide range of product promotion options in which any product can be included in as many promotions as you like! Types of promotion include bogof, cheapest free, fixed selling price, fixed discount, multi-product (Meal Deals), percentage discount and voucher promotions which reward the customer on their next visit. And if you can come up with a good new one we can implement it!
SmartPos is deceptively simple to use yet is a powerful tool in controlling your business.