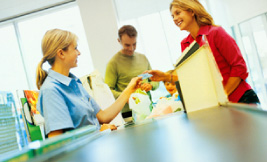 All the services you need to run your retail business efficiently
Software Design & Development
Consulting with Retailers and Wholesalers we develop software that reflects the changing nature of the convenience-store market. As an Irish company servicing the Irish retail sector we are closely in touch with the market and finely tuned-in to its needs, so we respond quickly to any new requirements.
Training & Consulting
With years of retail experience, our staff provide not only all the training required to operate the Station Master software but also advise on the operation of your business helping you to maximise your profits
Integration to third party Peripherals
We link to the full range of third party peripherals such as Topups, Cigarettes, Scales, Chip&Pin and Codax machines which help to keep the Retailer in full control of all of the systems in the shop or forecourt.
Support and Repairs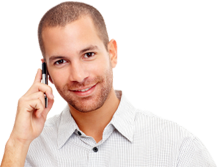 We provide both Software and Hardware support on our systems and we can also facilitate repairs to equipment not originally supplied by ourselves.
In the retail trade where system downtime costs money instant support is a critical factor. We provide efficient and responsive support in real time. We do not expect you to call an automated system and then wait for a call back… with Station Master once a call is logged with our support team you will get connected directly to an engineer who will endeavour to resolve your issue on that first call. Until machines can fix the problem or answer the query we think it is always better to talk to a human!
Back Office support is provided 5 days a week between 9am and 5pm and for our EPOS support is provided 7 days a week. Our support team is based in our office in Celbridge and they can usually sort out an issue with a single phone call. For our 7-day EPOS support we provide out of hours support after our office closes. If an Engineer can't immediately answer the call, the customer will receive a call back within the hour. Our Engineers can also remotely connect to a site which means the customer is free to hang up while we solve the problem… and once the problem is resolved we provide a call back to the customer to close the call. We know that down time is money to our customers so we will pull out all the stops!