Forecourt control for today and tomorrow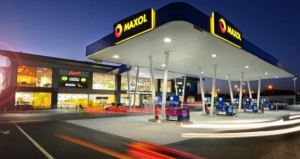 Featuring all the functionality and modules of the Station Master dry-goods package, we now also offer a comprehensive, fully-featured solution for the Irish Forecourt at astonishingly reasonable prices. We offer the integrations that others cannot, the promotions you only dream about. The SmartFuel touchscreen is intuitive and easy to use for any member of staff.
Here are just a few of the useful features:
Pre-Pay fuelling modes
Drive Offs and Delayed Payments
Fuel Sales immediately visible
Tank Stocks immediately visible
Emergency Stop on all pumps
Pump Testing
Reminder messages
Local accounts module as standard
Trading hours restriction for specified products
Great range of product promotions including per-litre discounts on Fuel and coded vouchers
The SmartFuel system gives you integrated control over:
Pole Signs
Tank Gauges
Carwash with Codax
Driveoffs
Wetstock Reconciliation
Outdoor Payment Terminals
CCTV
… and of course, comprehensive reporting in the BackOffice.